NHS Chase Awards 2021
11th Aug 2021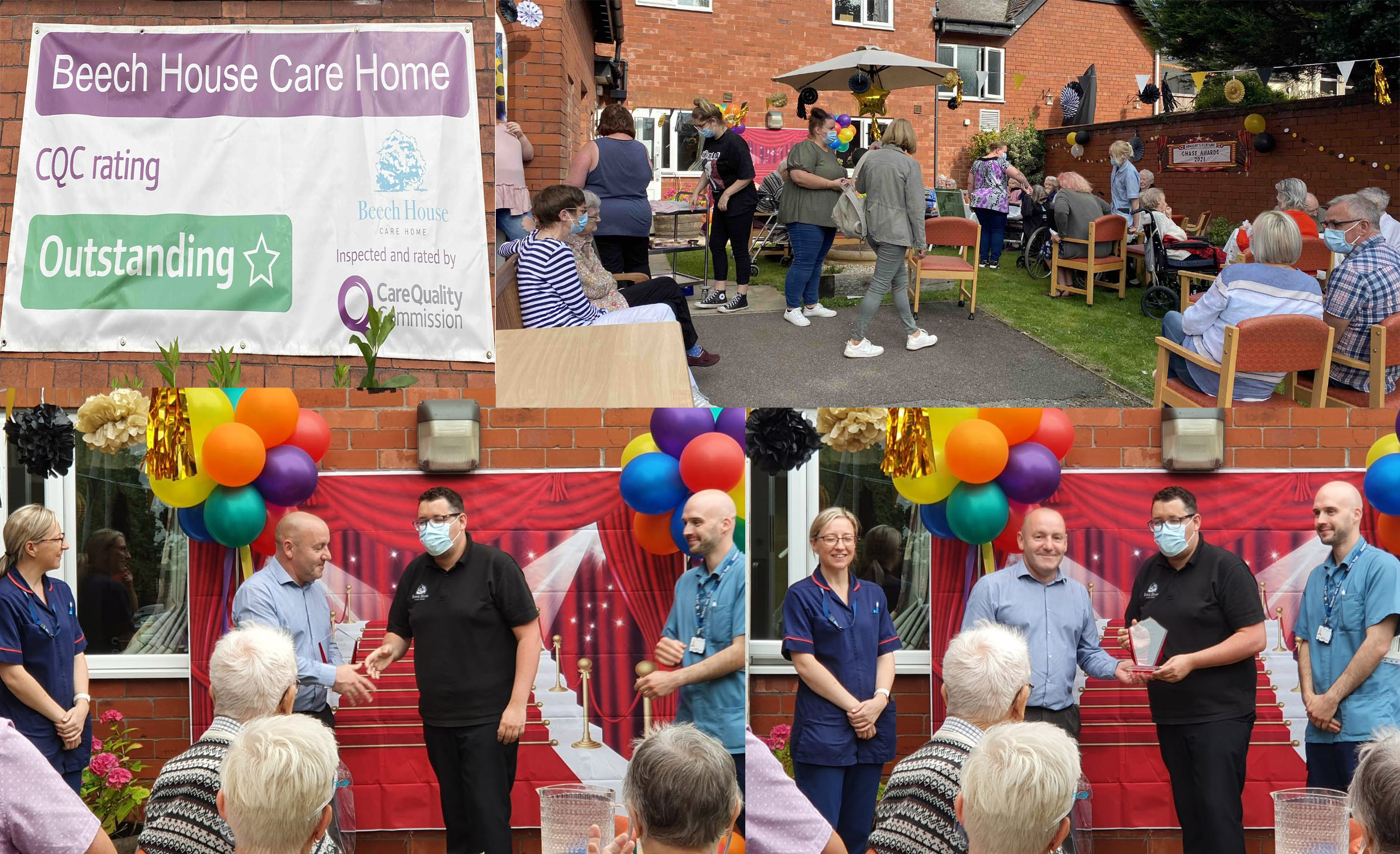 Apollo Healthcare Technologies LTD this year are pleased to have sponsored the NHS CHASE awards with our own Andy Robinson & Leighanne Lodge supporting for the awards.
The NHS Tissue Viability Team in Bassetlaw holds an annual awards ceremony, The CHASE (Care Home Achievement and Success Event) Awards. The CHASE celebrates partnership, innovation, and education in pressure ulcer prevention and best practice.
This year following Covid the team decided to take the awards into the care homes within Bassetlaw to provide the awards in the environment they have protected over the last 18 months.
The team consists of: Geraldine Reevell, Specialist Tissue Viability Nurse; Tessa Anders, Tissue Viability Nurse; and Shawn Hirst and David Carter, Tissue Viability Healthcare Support Workers.
Seven years ago, a training scheme, 'React to Red' was launched, and the team continue to deliver this to care home staff. It has been a huge success, and has dramatically reducing pressure ulcer numbers within Bassetlaw care homes.
The CHASE is supported every year by the trusted companies that provide the many items of equipment and medical supplies available for preventing and treating wounds.